Most of us live in the city where it is rare to find a place where nature truly blooms; everywhere in the city is paved with tarred roads, lined with schools, industries, and homes. As such, many people do not experience the freshness and harmony that nature brings. But you do not have to fall into this category of people, you can experience nature in your backyard or front yard by planting a garden. It is quite easy to have a garden; you can get unlimited resources on it online. This is especially if you get the right gardener advice and follow them properly to achieve your target. Nevertheless, here are ideas for you to improve your garden.
Plant different varieties of flowers
Colour is something you should emphasize in your garden. Do not plant the same variety of flowers throughout, vary them. Plant in such a way that when the flowers bloom, every colour you can ever think of will be available in your garden. Different colours make a lovely sight, and opening your windows to vie such sight is a soothing balm on its own. Besides, kinds of flowers help to keep the atmosphere of your home fresh and sweet-smelling; you can be sure of being inundated by heavenly scents from time to time.
Place an entertaining area in your garden
Put something functional where people can sit in your garden. You definitely will not have people sitting on your flowers! Having an entertainment area in your garden serves many purposes. For instance, you can go out in the cool of the day to relax in it. When you need quiet time or you want to be by yourself, that area can be your plug. You can also sit there to experience the therapeutic and relaxing feel of the flowers. You can receive visitors, and you can have a nice time with your spouse in the garden. Your entertainment area does not have to be too fancy. You can make a space for chairs and table or build them on it if you are the owner of the land. You can even build an outdoor kitchen, or pave somewhere high people can sit on. Having an entertainment area in your garden helps to make it homelier, safe and relaxing.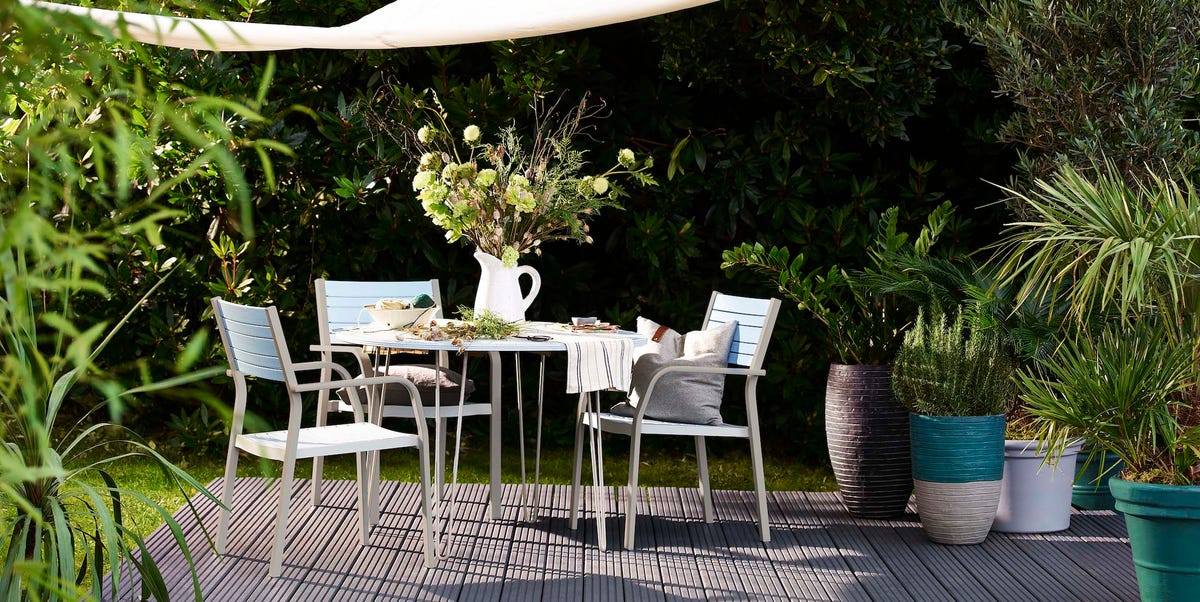 Add some aesthetical touches to your garden
Look for things that will make your garden look more beautiful. For instance, you can build a quality paving in your garden. The pavement will be in the middle, with flowers on both sides. Ensure that you are using high-quality material to pave the path. Another thing you can do is to let your garden frame breathtaking views. For instance, look for the most beautiful view around your house and plant your garden facing it. Doing so will make your garden lovelier and more inviting. Who would want to savour such a beautiful sight? If your house has no beautiful views but ugly ones, you can divert attention from it by planting trees or shrubs towards the direction of that view.
Make provisions for water and light in your garden
No matter the size of your garden, make sure it has a place provided for water. Running water in a garden makes it more relaxing and comfortable.  You can make a trough for the water, or put in place a water plaque. To make it more colourful, you can add some decorations to the water plaque-like light. Either you are adding lights to your water plaque or not, make sure that your garden is well lighted. Get fancy lights and install them in your garden. However, you have to make sure that the heat of the lights is not too powerful for the wildlife in your garden or else they die.
Get a good structure for your garden
You should get a good structure for your garden so that you can use it come rain, sun or wound. You can buy a garden structure or you can dress up a basic shed to meet your taste. Ensure that the structure is strong and befitting, and one that blends with the landscape.
Finally, to get the best out of your garden, you must take care of it. Water the plants when it is time, and take out every dirt from the garden. Prune the plants regularly, and watch out for any form of wildlife that may be disparaging your work in the garden. Make the garden as natural as possible so that its purpose will not be defeated.